KIRLOSKAR 180TR X 02 UNITS & 80TR X 01 UNIT AIR COOLED SCREW CHILLER SUPPLY, INSTALLATION & COMMISSIONING BY E3 ASIA ENGINEERS
Mega Lifesciences Public Company Limited, manufacturing world class quality nutritional & herbal supplements, OTC and ethical products, recently procured KIRLOSKAR high COP 180TR X 02 units & 80TR X 01 unit AIR COOLED SCREW CHILLERS for cooling. Low side ancilarries were supplied & duly installed by E3 Asia. Due to travel restrictions, KIRLOSKAR CHILLERS, Pune requested E3 Asia company limited (authorized dealer for Kirloskar in Thailand) to commission the chillers. E3 Asia trained engineers commissioned chillers with 100% heat load. Each chiller was monitored for 48hrs and have even provided training to customer for chiller operation and maintenance activities.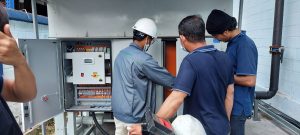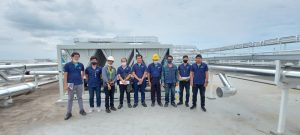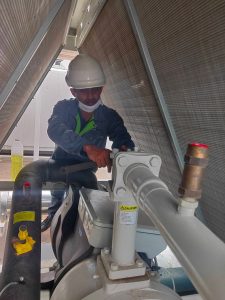 HVAC SERVICE - AIR HANDLING UNIT COOLING COIL SUPPLY & INSTALLATION WORK - 03 Nos.
Double A, a prominent & premium paper brand produced by Double A (1995) Public Company Limited & being our valued customer, they offered us the opportunity to revamp their industrial Air Handling Units.
E3 Asia has been providing services to their many Absorption chillers of different manufacturers, has successfully executed the replacement of cooling coil for their Air Handling Units.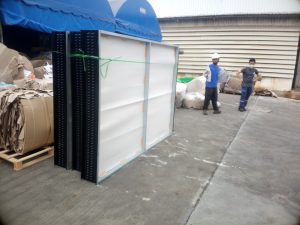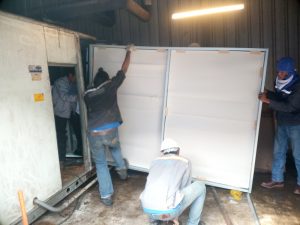 Mega Lifesciences, Bangpoo - Natural gas fired Boiler design, supply & installation project.
E3 Asia Company Limited have secured & currently executing 02 boilers against Japenese make Once through boiler. Our boilers delivered higher efficiency & better quality of steam. The entire deisgn, engineering of the boiler house has been done by E3 Asia at Bangpoo industrial estate.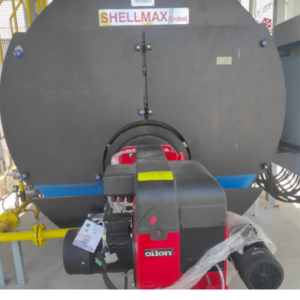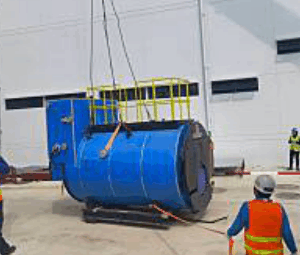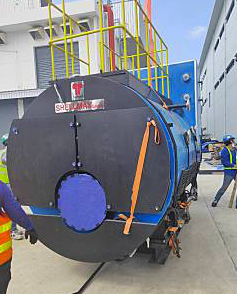 Cartino Gelation, Samut Prakarn - 10TPH Natural Gas fired Boiler
Cartino Gelatin Co., Ltd. : one of the pharmaceutical and an edible grade bovine limed bone gelatin manufacturer in Thailand located in Samut Prakarn, decided to produce quality steam using Natural Gas instead of Solid fuel. E3 Asia Company Ltd., supplied & installed 10TPH boiler operating on natural gas.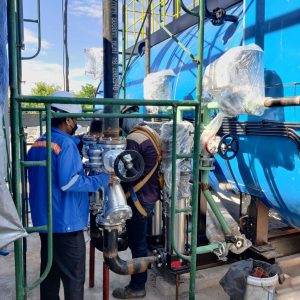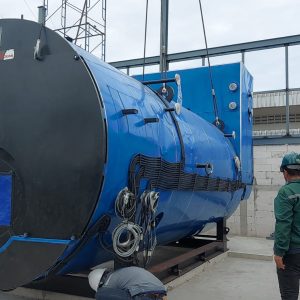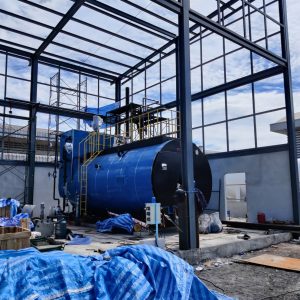 957 KW SOLAR POWER PLANT AT MEGA WECARE – BANG POO
E3 Asia with its partnering company ONP initated a dialogue with MEGA management and presented its SOLAR POWER PLANT synchronized with MEA to reduce power bill from grid by 50%. E3 Asia brought in Solar world panels from USA & SMA invertors from Germany with higher optimum roof positioning design, lower spread of cables thus generating more number of units on a normal day. Client was satisfied enough to repeat the order for Myanmar warehouse roof, generating 400KW.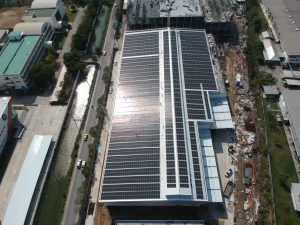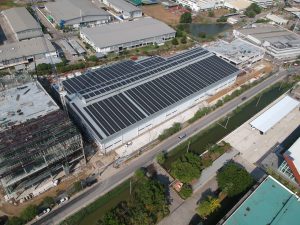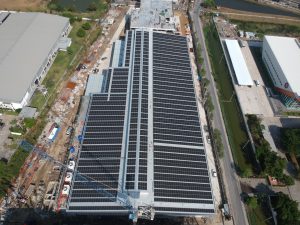 REMBRANDT HOTEL, BANGKOK - SUPPLY & INSTALLATION OF PAHARPUR CROSSFLOW COOLING TOWER TO REPLACE EXISTING 02 TOWERS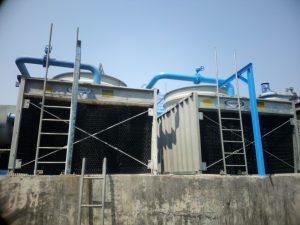 E3 Asia replaced existing 02 cooling towers at Rembrandt Hotel, Bangkok with 01 Paharpur crossflow type cooling tower with WBT of 29 Deg C in order to sustain THE CLIMATE CHANGE EFFECT.
Combined Heat and Power Producing Co.,Ltd (CHPP) - A company of PTT Group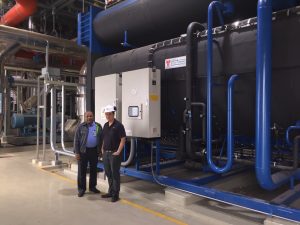 E3 Asia Company Limited for its OEM Thermax Limited successfully won the bid for 2Nos 1600TR exhaust driven Absorption chiller behind 5MV Gas turbine. The chilled water produced is distributed to all the government offices located in Chang Watana, near Don Muang – Old Airport of Bangkok. These chillers were installed after replacing Broad Chillers.
Thai foods International PCL
Thai food International PCL located at Suphanburi decided to discard its age old water scrubbing system with our bag filter system. Water scrubbing was not only causing corrosion but a mess around the boiler. Water is becoming scarce and expensive moreover the required exhaust parameters were not getting maintained. E3 Asia team successfully installed bag filter on their existing boiler."
E3 Asia service team maintains their absorption chiller supplied by Thermax for process cooling as well.
โรงงาน ไทยฟูด นครปฐม ได้ตัดสินใจที่จะทิ้งระบบน้ำเสียซึ่งน้ำเสียดังกล่าวนั้นจะมีผลต่อการกัดกร่อนระบบถุงกรองของเรา ซึ่งเราเข้าใจว่าทรัพยากรน้ำนั้นเป ็นสิ่งที่หายาก และพารามิเตอร์อาจได้รับความเสียหายเมื่อถูกไอเสีย ทางเรา ทีมงาน อี3เอเชีย มีประสบการณ์ ในการติดตั้งและการบำรุงรักษา จาก เทอร์เม็ก
ABSORPTION CHILLER PROJECT AT SIAM CEMENT GROUP – KHON KAEN
Background
E3 Asia engineers were engaged by chemical plant to improvise the services to their existing 2 No x 700 TR absorption chillers since 2012. E3 Asia team delivered sincerely and diligently to the extent that their downtime was brought to the minimum and simultaneously efficiency of the plant increased. Their confidence mounted in E3 Asia's capabilities and soon we were awarded the complete project to Design, Supply, Install and commissioning of new 700 TR absorption chiller with pressure reducing & super heater station, piping, Cooling tower, Cooling water/ Condensate pumps valuing THB 12.665 Million.
Challenges
It was not a grass root project, in fact without disturbing the process of the paper mill, we were asked to replace the 3 no York Centrifugal chillers utilizing the maximum assets available in working condition. Moreover, shutdown time was very less to connect with the existing system.
Team Action
Our team began to select the right absorption chiller model which needed higher chilled water pressure tubes (9 bar) and non-standard absorbent and refrigerant pumps so as Customer can combine its spares pool and cut down on the spares inventory. Thermax supported us by selecting and proposing the correct model with fastest delivery.
Inputs
The steam supplied though was initially informed of 5 bar saturated, knowing the process well, our engineering team dully incorporated the pressure reducing & de super heater station which ensured continuous supply of saturated steam thus avoiding the possibility of crystallization. Being single effect absorption chiller, it was absolutely necessary to keep the generator temperature closer or below 110 degree C. Installation of PRDS solved this problem. A dedicated internal circuit with the condensate tank was installed so as condensate is always available to be sprayed. In couple of minutes, steam temperature rose to crystallization level in absence of condensate to PRDS. It definitely increased our cost but plant was made crystallization free. Temperature sensors and pressure transmitters were installed for a complete automatic operation at all time. Marriage to existing utilities always offered challenges, we had to add additional cooling water pump to ensure, and Centrifugal chilling system can remain as stand by. KSB centrifugal pumps were added to the system and incorporated with the existing utilities. Cooling water piping surely brought is some worrisome time due to space constrains. However with timely intervention of our Indonesia team, it was amicably settled.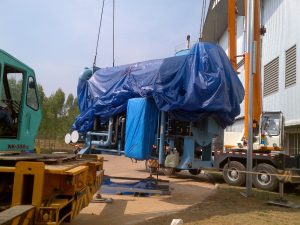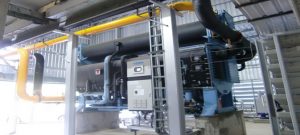 500 m3/HOUR HIGH TEMPRATURE COOLING TOWER PROJECT AT SIAM CEMENT GROUP – KHON KAEN
500 m3 per hour flow with 55 degree C hot water to be cooled by Paharpur cooling tower dully installed by E3 Asia company limited .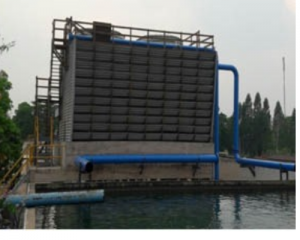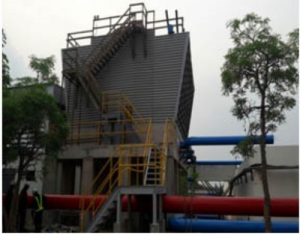 Improvisation visit to SABCO Power- Chumporn
E3 Asia Company Limited has been appointed by Sub Anan Bio Mass Company Limited to study their plant and suggest improvisation steps to make the plant more efficient.
E 3 Asia's team spent quality time at site to observe the fuel handling, mixing, combustion and over all thermal engineering of the plant. Currently plant is firing shredded EFB ( empty fruit bunch) with Wood chips for 8.5 MW generating power plant. Plant faces many problems like clinker formation, low efficiency and frequent stoppage of the plant. Team comprising Krishna Tiwary , Sachin Sangamnerkar, KhunTerayut collected all information which would help them stich a report for KhunDhweep, owner of SABCO.
A Final report with all calculations shall be soon submitted to SABCO management .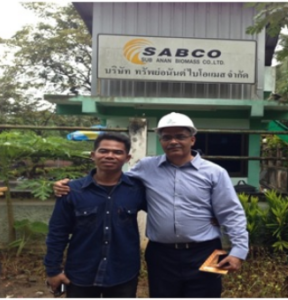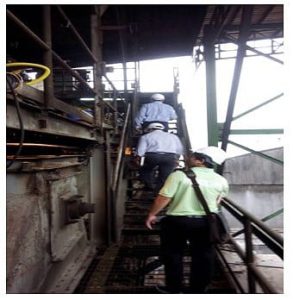 West Heat Recovery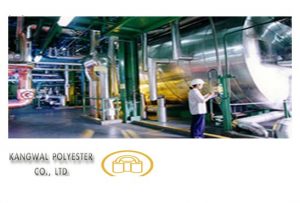 Kangwal polyester, second largest polyester plant in Thailand for textile grade polyester producing 260 Tons per day fiber and 50 Tons POY per day decided to choose E3 Asia company limited for it waste to energy project. For their plant located at district of Phetchaburi , about 110 km from Bangkok Thailand, E 3 Asia successfully signed a contract to supply 2 heat recovery units manufactured by Esteem power equipments , Pune India, their partnering company. .
For their polymerization plant, Kangwal utilizes 2 no,Thermax manufcatured Rice husk fired Thermic fluid heater of 6 million kcal per hour each for the indirect heating of PTA mixed with glycol . Both the heaters are in contineous operation producing waste hot gases around 28900 kg per hour at 300 degree centigrade from each heater. E 3 Asia along with its partnering company took the challenge to recover the heat to prodcue hot water which may thus be sent to their exisiitng boiler to save fuel. Extensive studies were done, site was visited by the design engineers few time and following process data were produced for each HRU;
Flue Gas Flow m3/hr 46500
Gas Inlet Temp deg c 300
Gas Outlet Temp deg c 165 (after recovery)
Effective Heat Duty kcal/hr 963283
Water Flow kg/hr 9000
Water Inlet Temp deg c 85
Temp Rise deg c 109
Water Outlet Temp deg c 194
LMTD Correcte 91.36
Area m2 253
After the completion of this installtion Kangwal would save 350 kg of coal per hour which would save them nearly US 50 per hour